Things to Do in Wasilla Alaska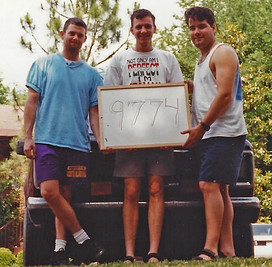 Full Disclaimer: I may receive commissions when you click our links and make purchases. However, this does not impact my reviews and comparisons. 
The first time I rolled into Alaska in the old 200,000+ mile Ford Bronco with the license plate ARK02 (appropriately marked) with my 2 college buddies, we found ourselves in Wasilla. Our home away from home that week was the Laverne Griffin Youth Recreation Camp where we worked to prepare the camp for the incoming summer campers. As soon as we drove up in the driveway to camp a huge bull moose taller than the Ark02 strolled right in front of us. Needless to say, we stopped to let him pass. His head stood a good 2 feet above the old Bronco. The setting of the camp was on the Kalmbach Lake just off Windy Bottom Road. Our SUV was caked 1/8 deep in dust and mud from the Alaska Highway in early June 1996.
An Adventurous Destination
We were amazed by the midnight sun and beautiful mountain views in the distance on the lake. Every night I would go out in a canoe, catch a lake trout, gut it, cover it with seasoned salt, wrap it in aluminum foil and cook it on the open fire. We would stay awake 20 hours a day to soak in the Alaska sunshine and milk the week for all it was worth. We would work all day and then take off on adventures to find things to do in Wasilla Alaska.
Since that first trip, I have been on several adventures to that original destination and each time I find more fun things to do in Wasilla. Wasilla also rests upon the main road system in Alaska that makes a triangle through the interior of the state. If you are on that route, Wasilla is a great place to stop. Read more about the driving trip here. In case you find yourself spending a few days in or around Wasilla, here are a few of my favorites.
6 Things to Do in Wasilla Alaska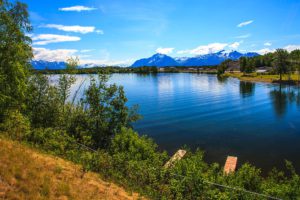 Wasilla has grown so much since 1996. The people in Wasilla are generally very friendly and open to visitors. Although Wasilla has become the sixth largest city in Alaska at 9,748 (up from 7,831 in 2010!) it is still definitely a small town by American standards. It's hard to believe the sixth largest town in Alaska has less than 10,000 people, but it's true! Because of Wasilla's geographic location, it has some nice adventures for you if you are visiting. It also provides you with a final stop to stock up on supplies if you are headed toward Denali, Fairbanks or Northward on the Parks Highway. If you have a little time, don't miss these 6 things to Do in Wasilla Alaska.
Iditarod Trail Sled Dog Race Headquarters
Most everyone has heard of the Iditarod Sled Dog Race, one of the most grueling outdoor races on the planet. The race runs from Anchorage to Nome and spans between 8 and 15 days. One musher, a sled and a team of 16 dogs race through the treacherous and extremely old conditions of Alaska to try to take the crown of Iditarod Champion each year.
The race consists of a northern and a southern route, which alternates year to year. There is a ceremonial start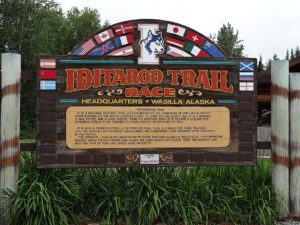 in Anchorage and then the mushers restart again a few miles north as the official race begins. The official restart point was Wasilla from 1973 until 2008, when poor snow conditions moved the starting point a few miles north in Willow Lake. The Iditarod headquarters marks the official home of the Iditarod Dog Sled Race.
If you are looking for things to do in Wasilla, this is a great destination to put high on your list. You can ride in a sleigh pulled by sled dogs, take a peek at and maybe even pet a little Iditarod Sled Dog Champion in training. You can also see the trophies and memorabilia from past Iditarod races. Then you can take some time to get to know some of the most famous racers in history by video and documented stories. You will learn about the greats, such as the Seavey brothers, Rick Swenson, Susan Butcher and others.
The Iditarod Trail Headquarters is located at 2100 S Knik-Goose Bay Rd, Wasilla, AK 99654. Keep up with all things Iditarod, such as racer profiles, checkpoints, record holders, updates, and more at iditarod.com.
Thunderbird Falls Hiking Trail
A short 20-mile drive south toward Anchorage will take you to a great 2-3 hour hike to Thunderbird Falls. Thunderbird is a 200-foot beautiful waterfall on a 1.8 mile out and back trail maintained by the state of Alaska. There is a self-serve kiosk at the trail head where you leave your $5 per carload recreation fee, but I think the value of the trail is worth the admission. There are also nice maintained restrooms at the trail head.
The trail has a 130-foot elevation gain, but the terrain is rolling, so you are not going up the entire trip. It is a moderately easy trail and a great place to see Alaska nature for those who are less physically prepared for an Alaska hike. There are a couple observation decks which provide a good spot for photos.
Thunderbird Falls trail head is located at 25321 Old Glenn Hwy, Chugiak, AK 99567. Bring $5 cash and expect a 2-3 hour visit. Make sure to bring plenty of water. A sack lunch might be nice for the trail.
Newcomb Park at Wasilla Lake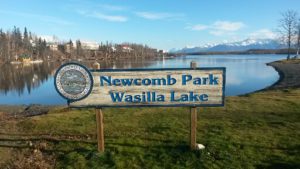 This may seem like an odd thing to do in Wasilla, but almost everyone I have taken was in awe of the childrenswimming outdoors in a lake in Alaska! Of course, for the traveler, the summer weather is still cool, especially at night. But for the local Alaskan children, summer is the time to jump in and enjoy a swim in the lake.
The oddness of it all seems to take Wasilla visitors by surprise and they love to sit and people watch in Newcomb Park. There is also a nice view of the mountains on the horizon.
The wintertime also makes for a nice visit to the park, but the joy of watching the kids swim in the lake is obviously a summer activity!
Newcomb Park is located at 891 E Parks Hwy, Wasilla, AK 99654.
Bodenburg Butte Hiking Trail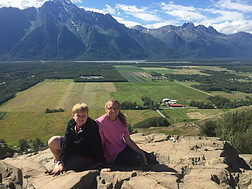 19.4 Miles from the center of Wasilla is one of the most beautiful easy to moderate hiking trails in the area. The oddity of the Bodenburg Butte Trail is the view of the lush farmland in the Matanuska-Susitna Valley contrasting with the majesty of Pioneer Peak and the Chugah Mountain Range. The trail is maintained well with resting benches, steps on the steep sections and spectacular views of the alley below and the peaks above.
On you arrival at the peak of the Butte, you can look down and see the crops, barns and farmhouses of the Mat-Su Valley. It is a sight to see. This is a wonderful hike for small children or those who are not ready for the heftier hikes like Lazy Mountain and others in the area. The pictures you can get from the Butte are wonderful keepsakes of your trip to Alaska.
Read more about the Butte Here
The Bodenburg Butte Trailhead is located at Bodenburg Loop in Palmer, AK. Allow 2-3 hours to hike the Butte.
Wasilla Museum and Visitor's Center
I will admit that this is the first activity that I have written about on this site that I have not personally visited, but it is on my wish list for my next trip to Wasilla, Alaska.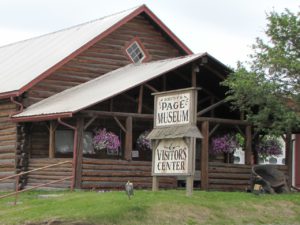 The reviews and the pictures of the Wasilla Museum and Visitor's Center I've seen tell the story of a charming visit. The focus of the museum is to collect, archive and share artifacts, photos and historical stories of small town Alaska found in Wasilla, Willow Creek and Knik, Alaska. You can also learn about the history and culture of the local Athabaskan people. There is also educational resources for the local mining boom of the Wasilla area.
Throughout the year the museum host special events that are often free to the public, so visit here to find out what is going on during your Alaska vacation!
The museum is located at 323 N, Main St, Wasilla, AK 99654. Allow a couple of hours for this visit.
Hatcher Pass and Independence Mine
A short (and gorgeous) 22-mile drive will land you at the Independence Mine Historical Park in Hatcher Pass.This drive rewards you with amazing rushing river views, scenic mountain vistas and an up close exploration of an abandoned gold mine at Indpendence Mine. I never miss this visit on a trip to the Wasilla area. There is so much to do and amazing sights to see. Plus, this is one of my favorite places in all of Alaska to take pictures.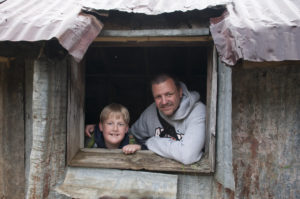 If you go during park hours, you can sign up for one of the guided  tours, or you can simply explore the mine camp on your own. You can also hike up in any direction to get some great views or visit one of the amazing alpine lakes tucked in between the ridges of the mountains. There is great wildlife and beautiful wildflowers in the park. Especially in the summer
Read more about this awesome place to visit here. Don't miss it if you have 1/2 day to kill in the Wasilla/Palmer area.
You can find the historical park at 23264 Gold Cord Rd, Palmer, AK 99645. Allow 1/2 to a full day for this visit.
Enjoy These Things to Do in Wasilla Alaska
I hope you have gotten at least a couple of ideas of things to do in Wasilla. This little town holds a special place in my heart. It was my first temporary home in Alaska in 1996 and again for the month of June in 2000 when my wife and I celebrated our 1st anniversary there. I will always try to return to Wasilla when I visit Alaska, even if for just a day.

I hope you enjoy your visit to Alaska and if you get a chance to visit Wasilla, try out some of the favorite activities for yourself!